1. The Slim Wallet: These ultra-thin wallets are perfect for anyone who wants to keep their items organized without bulk. Some even come with RFID-blocking technology to protect your credit cards from identity theft and fraud. They usually just have enough space for cash, cards, and a few coins but they do the job perfectly!
2. The Bifold Wallet: This classic style is perfect for those who need plenty of storage space in their wallet. With room for cash, cards, coins, bills, receipts you name it these wallets will keep all your items safe and secure without taking up too much pocket real estate.
3. The Money Clip Wallet: If minimalism is your style then this is probably the best option for you. Money clip wallets hold only the bare necessities; cash and one or two essential cards nothing else! They don't take up any extra room in your pocket either since they're so slim and compact.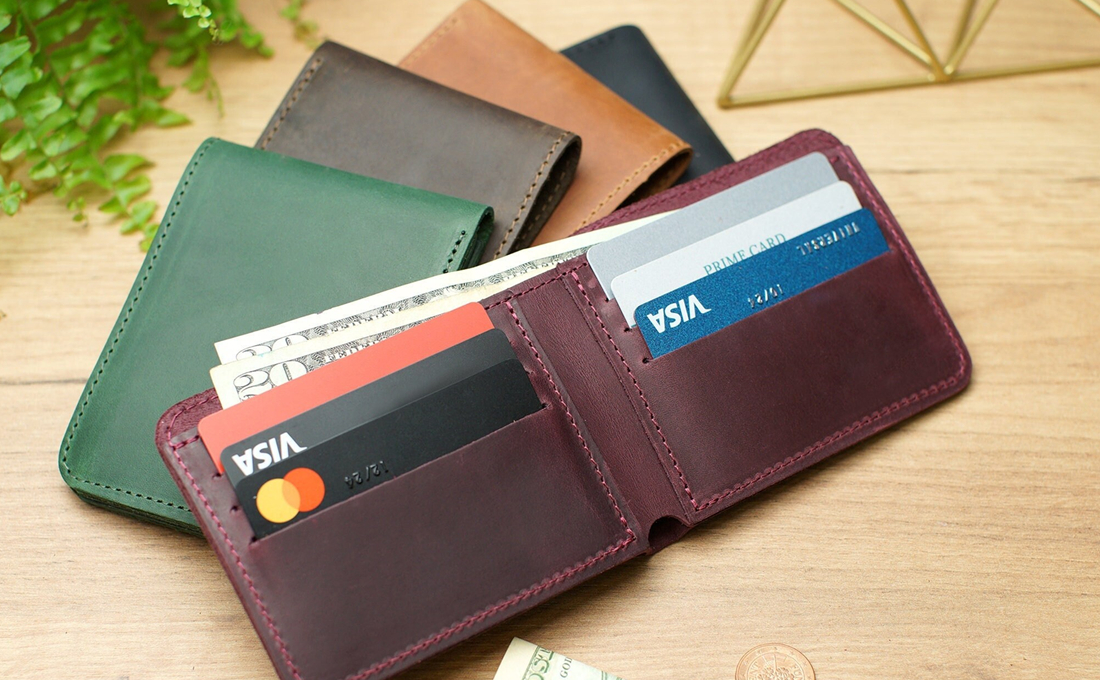 4. The Cardholder Wallet: Not everyone needs all the bells and whistles of a full-sized wallet; some people just want something simple yet stylish that can hold their credit debit cards securely without being bulky or too obvious in their pockets or purses! That's where cardholder wallets come into play perfect for anyone who likes convenience but doesn't want anything too flashy either!
5. The Trifold Wallet: For those looking to cram as many items as possible into one sleek package, trifold wallets are ideal! With three separate sections dedicated to different types of things like cash coins and bills plus extra slots inside each section these kinds of wallets give users maximum flexibility when organizing their items while still staying slim enough not to be obtrusive in pockets or bags!
Whether it's an ultra-slim money clip design or a classic bifold look with so many options available today there's sure to be something out there that fits everyone's individual needs perfectly! So take some time before making a purchase; find the right kind of wallet that suits both form & function because what works best ultimately comes down to personal preference at the end of the day!